Group Fitness & Personal Training in Cary, IL

Listen to your Body, Live Healthy 
Achieve your Goals
With Devine Impact
Personal training and small group fitness tailored to each client's needs and goals. Helping clients listen to their bodies to live their fullest, healthiest lives.
Devine Impact Fitness and Wellness is a boutique fitness studio in Cary, Illinois. Personal trainers are here to to listen to each client's individual goals and fitness desires.  We evaluate long and short term goals, and keept client's aches, pains and concerns in mind. Our clients will get the best program for a safe and challenging fitness routine for their personal abilities.
For your convenience, sessions are offered in a variety of options, including in-person and virtual sessions, small groups, family fitness, and individual training.
Located in Downtown Cary, IL
Kinetic Chain and Compensation Corrections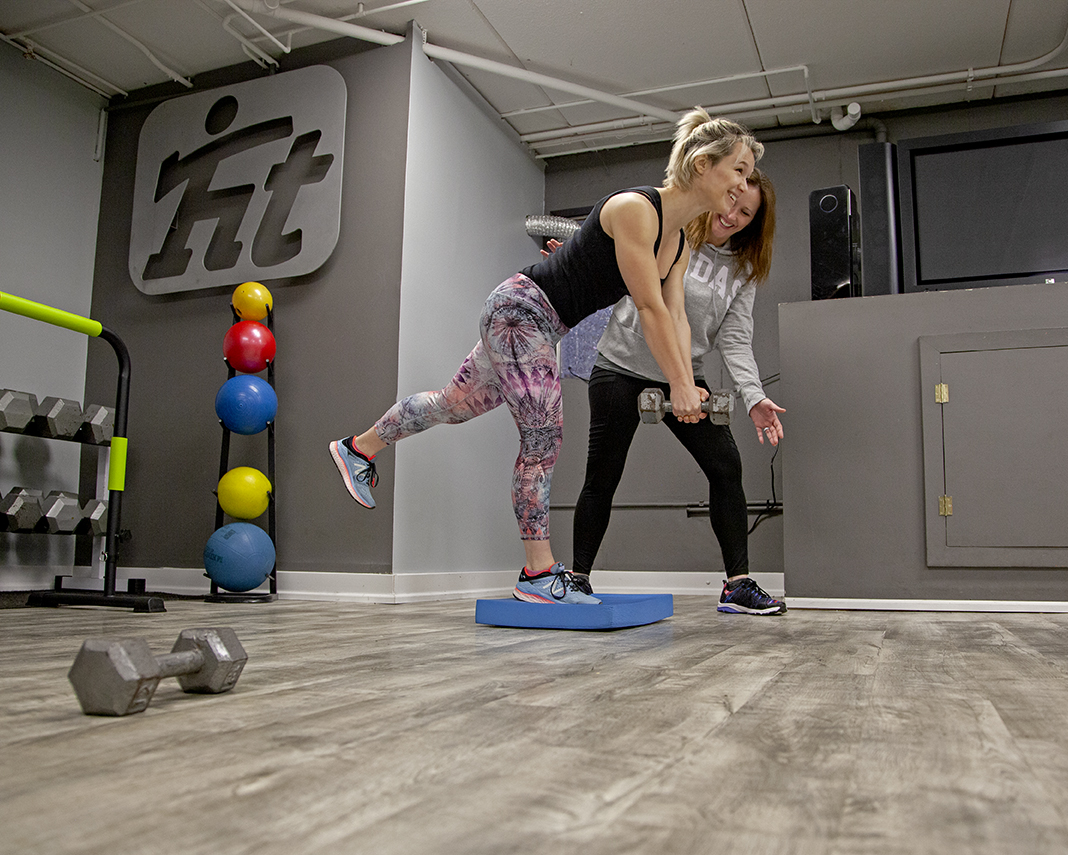 I have worked out with Danielle for many years. Since I am in my 70's my goals have been to retain strength and mobility, as well as being able to do physical things like long hikes and gardening. She tailors the workouts to strength training mixed with corrective exercises as needed. Having had hip and shoulder replacements, her pre-surgury training helped me bounce back quickly. Her positive attitude is a joy to be around.
Gavin has been my strength trainer for several years, and he is a big part of why I am as fit and active in my 70's as I am.  His approach is upbeat and encouraging, while continually varying the workout to keep it fun and challenging.
So worthwhile!
Danielle helped me correct a shoulder injury that had been ailing me for over a year after a martial arts injury. Doctors had diagnosed me with Thoracic Outlet Syndrome in addition to the trauma to my AC Joint. After an in-person assessment, I chose to do virtual sessions and she was able to observe my form, correcting me when needed.  I can finally sleep without waking up with a numb arm, and I have full range of motion and strength again.
Sign up for the Devine Impact email list to be updated on current events, public classes, and special offers.